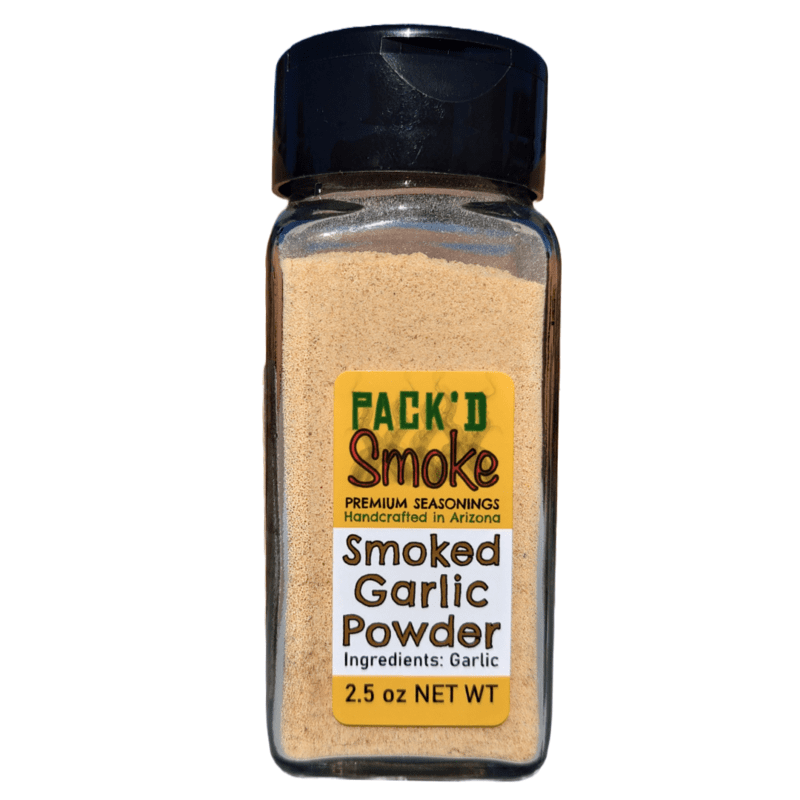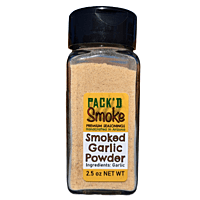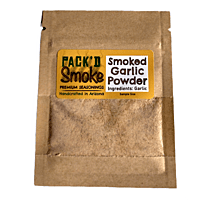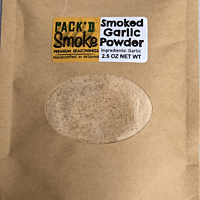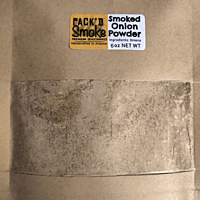 Introducing our Smoked Garlic Powder – a culinary masterpiece that infuses the rich essence of smoke with the unmistakable allure of garlic. This beautifully crafted seasoning is the secret ingredient you've been searching for to enhance the flavors of your dishes.
Versatile Excellence
Unleash the culinary potential of Smoked Garlic Powder on a wide array of dishes. It's the perfect complement for veggies, beef, chicken, eggs, hummus, dips, salads, and so much more. Elevate the ordinary to extraordinary with every sprinkle.
Crafted with Care
At Pack'd Smoke Seasonings, we take pride in developing superior flavors by sourcing fresh produce from local farmers. We painstakingly infuse them with smoke, carefully dry, and expertly grind to create premium seasonings that deliver maximum flavor, without the need for added salt, sugar, or fillers.
From Our Kitchen to Yours
This product is a labor of love, handcrafted by Shawn Packham (#11006) in our home kitchen. While our kitchen may process common food allergens, rest assured that our commitment to quality and flavor is unwavering. With each bottle, we bring you a taste of artisanal excellence.
Pure, Wholesome, and Flavorful
Smoked Garlic Powder is a testament to our dedication to wholesome ingredients. It contains no salt, no sugar, and is gluten-free, vegan, and MSG-free. Nothing but the essence of smoke and pure, dried garlic goes into every bottle.
Ingredients:
Organic Garlic grown by Whipstone Farm, Arizona. (Smoked and dried)
Savor the exquisite smokiness and intense garlic flavor of our Smoked Garlic Powder. Elevate your culinary creations and discover the difference that true craftsmanship can make.