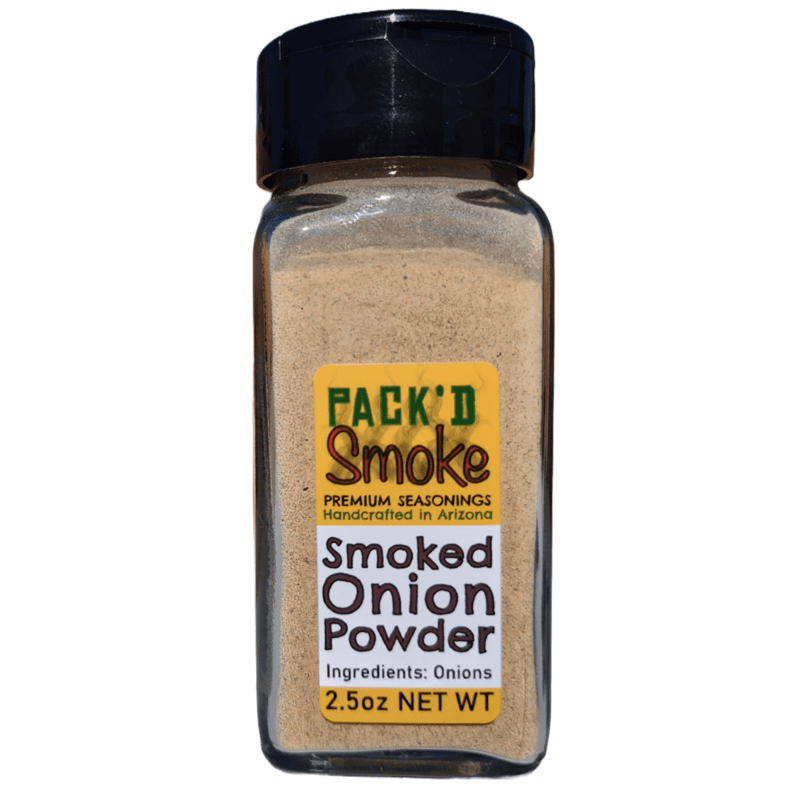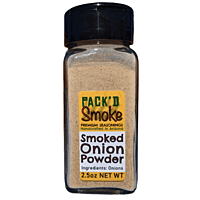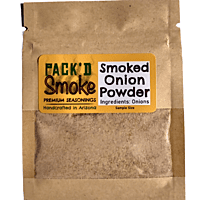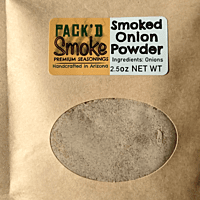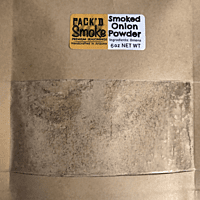 Infused with the essence of smoke, this aromatic spice blend adds a unique depth of flavor to your dishes, making every bite a culinary delight.
Versatile Excellence
Our Smoked Onion Powder is more than just an ingredient; it's a flavor enhancer for beef, chicken, eggs, vegetables, salads, dips, sauces, and beyond. Master the kitchen with every pinch.
Crafted with Care
At Pack'd Smoke Seasonings, we take pride in developing superior flavors by sourcing fresh produce from local farmers. We carefully infuse them with smoke, expertly dry, and meticulously grind to create premium seasonings that offer maximum flavor without added salt, sugar, or fillers.
From Our Kitchen to Yours
This product is a labor of love, handcrafted by Shawn Packham (#11006) in our home kitchen. While our kitchen may process common food allergens, our commitment to quality and flavor remains unwavering. With each bottle, we bring you a taste of artisanal excellence.
Pure, Wholesome, and Flavorful
Smoked Onion Powder is a testament to our dedication to wholesome ingredients. It contains no added salt, no sugar, and no fillers, making it a gluten-free and MSG-free choice. It's nothing but the essence of smoke and pure, dried organic onions.
Ingredients:
Certified Organic Jumbo White Onions from Peri and Sons, smoked and dried
Savor the exquisite sweetness and robust flavor of our Smoked Onion Powder. Elevate your culinary creations and explore the difference that artisanal craftsmanship can make.