Smoky Cayenne Hot Sauce Powder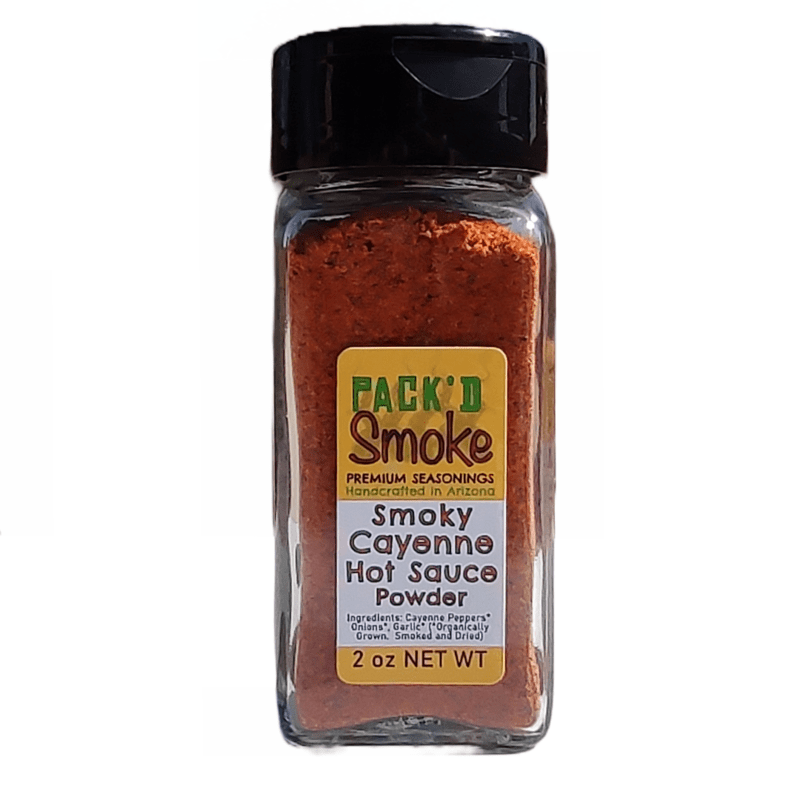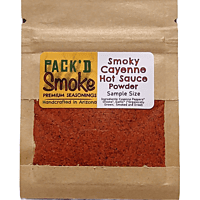 Introducing our Smoky Cayenne Hot Sauce Powder, the ultimate fusion of fiery heat and robust flavor that will ignite your culinary creations. Crafted from organically grown ingredients sourced from regional farms, this hot sauce powder delivers a tantalizing blend of smokiness and earthy richness that will leave your taste buds craving more.
Versatile and Flavorful
Unleash your culinary creativity with this versatile hot sauce powder. Whether you sprinkle it on food, blend it into dry rubs, or follow the recipe on the bottle to craft your own custom hot sauce, the possibilities are endless, and the flavors are at your fingertips.
Crafted with Care
Our superior flavors are born from a careful selection of the finest Cayenne Peppers from Curry Seed and Chili Co, Onions from Peri and Sons Farm, and Garlic from Whipstone Farm, all organically grown. These premium ingredients are meticulously smoked and dried to strike the perfect balance between heat and smoky depth.
Uncompromising Quality
Our dedication to quality shines through every bottle of Smoky Cayenne Hot Sauce Powder. It contains no added salt, sugar, or fillers, offering a healthier choice that never sacrifices taste. Gluten-free, vegan, and MSG-free, you can indulge with confidence.
From Our Kitchen to Yours
Experience the bold and smoky flavors of our Smoky Cayenne Hot Sauce Powder, crafted by Shawn Packham (#11006) in our home kitchen. While our kitchen may process common food allergens, rest assured that our commitment to quality remains unwavering.
Elevate Your Dishes
Savor the depth of flavors this exceptional seasoning brings to your favorite recipes, and let your culinary creativity flow as you take your dishes to new heights.
Unlock a world of flavor with Pack'd Smoke Seasonings.