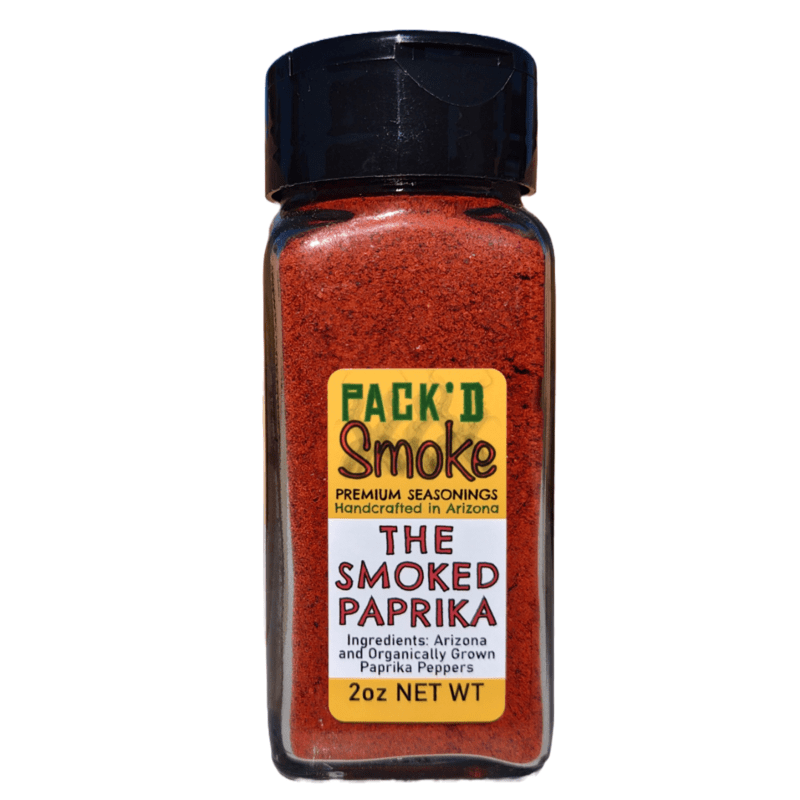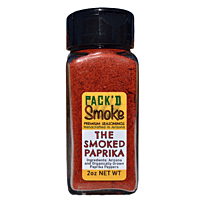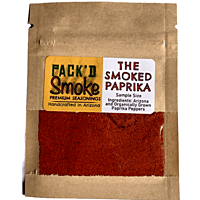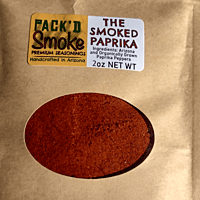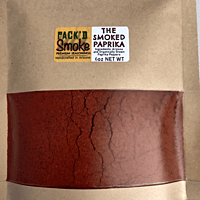 Indulge in the rich, smoky-sweet allure of our Smoked Paprika – a culinary treasure that promises to transform your dishes into works of art. Elevate your kitchen creations with the vibrant color and unique flavor of this exceptional spice blend, making every meal a culinary masterpiece.
Unveiling Perfection
Our Smoked Paprika isn't just a seasoning; it's a labor of love. We've taken organically grown Paprika Peppers from the sun-kissed fields of Pearce, Arizona, and handpicked only the finest, ripest peppers for this culinary gem. Each pepper is meticulously smoked and dried to perfection, ensuring an unparalleled depth of flavor and aroma that will elevate your dishes to new heights.
Crafted with Care
Handcrafted in the heart of Arizona by the talented Shawn Packham (#11006), our Smoked Paprika is the embodiment of artisanal craftsmanship. Please note that it is created in a home kitchen, where every batch is infused with passion and dedication. While our kitchen may process common food allergens, rest assured that your gourmet experience is our top priority.
Savor the smoky-sweet essence of our Smoked Paprika, a testament to our commitment to quality, flavor, and your culinary delight. Explore its versatility – perfect for fish, vegetables, eggs, hummus, meats, and beyond. This is THE SMOKED PAPRIKA you've been waiting for, and it's here to take your cooking to extraordinary new heights.